Easy Vegan Skillet Lasagna (Oil Free, with Protein)
Looking for the easiest vegan lasagna recipe?
Today's simple vegan skillet lasagna is creamy, flavorful, and contains minimal ingredients. The protein source is tofu but you won't taste it at all. Alternatively you can use white beans.
One serving of the vegan skillet recipe contains 450 calories, 24.6 g protein, 7 g fat, 76 g carbs, and 14 g fiber. This simple vegan meal is budget friendly and also great for weight loss. It is oil free and if you find gluten free lasagna noodles you can make this veggie lasagna gluten free as well.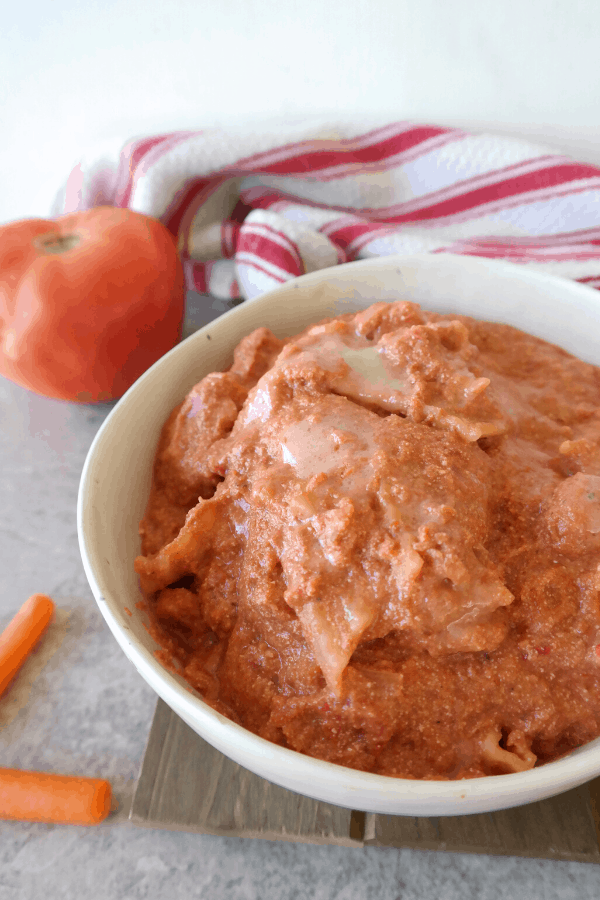 The veggie skillet lasagna is also high in calcium, potassium, iron, zinc, vitamin A, and more. You can double up on the recipe and increase serving size for weight gain or muscle building! I like to double up and eat the leftovers for lunch next day. If you can't heat up your meal for lunch, I suggest heating this one pot meal in the morning, then adding it to a large food thermos to enjoy warm for lunch. This skillet meal is perfect to take in a thermos!
To prepare the recipe, simply add all ingredients into one pot or a large skillet. I like to use this stainless steel skillet.
Cost of the Plant Based skillet recipe:
8 lasagna noodles $0.55
3 cloves garlic $0.10
1/2 onion $0.30
2 cups diced carrots $0.50
2x 28 oz cans crushed tomatoes $0.92
1 can (6 oz) tomato paste $0.42
14 oz tofu (or 2 cans of white beans) $1.44
seasoning $0.30
One serving of this recipe is about $1.13 per serving. Please note that these numbers depend on season and store. I got all my ingredients at Walmart with the Walmart grocery pick up and made this meal in March. Also, I only calculated the price based on the items I used, not on the bulk I bought. You can use the leftovers for other recipes.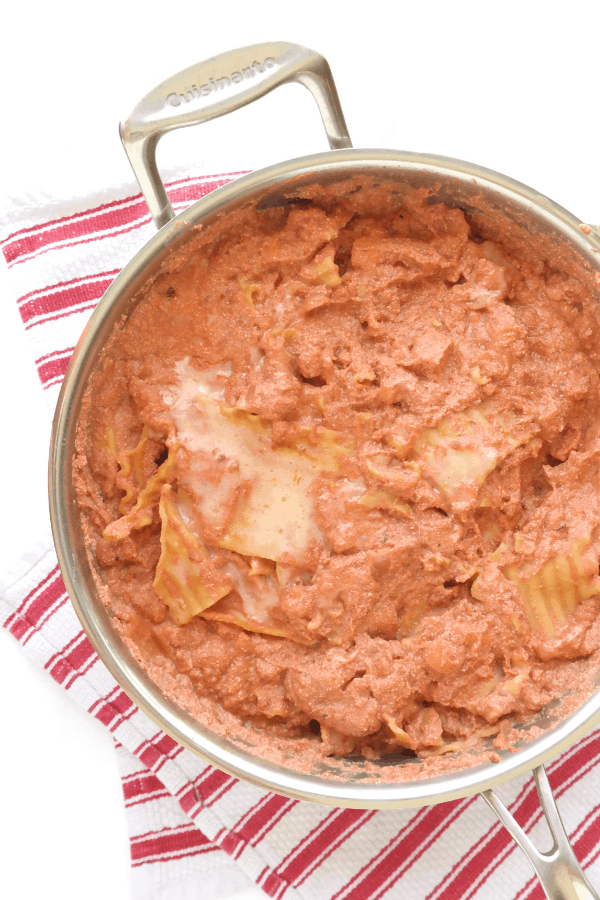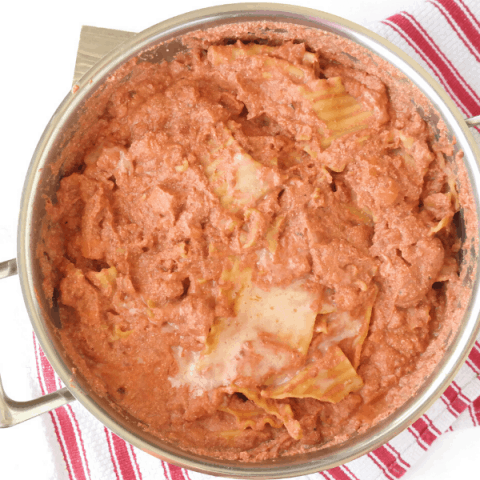 Easy Vegan Skillet Lasagna (Oil Free, with Protein)
An easy vegan skillet lasagna recipe that is oil free, with plant based protein, budget and weight loss friendly.
Ingredients
3 cloves garlic
1/2 onion
2 cups diced carrots
2x 28 oz cans crushed tomatoes
1 can (6 oz) tomato paste
14 oz tofu (or 2 cans of white beans)
salt and pepper optional
optional: vegan cheese shreds
Instructions
Add 1/4 to 1/2 cup of water to the skillet and heat. Then add the diced onion and crushed garlic and steam-fry for a few minutes.
Dice the carrots.
Blend the tofu with 1 can of crushed tomatoes. If you don't want to use the tofu you can blend 2 cans of drained and rinsed beans. Add this mix and all other ingredients to the skillet.
Cover with a lid and let simmer for about 20 minutes or until noodles are al dente. Make sure to stir occasionally so the noodles won't stick to the skillet.
You can add some shredded vegan cheese on top of the mix. Cover with a lid for a few minutes and the cheese will be melted.
Related: