Budget Meal Plan For Two (1300 Calories, 5 Days, $65)
Searching for a budget friendly, weight loss friendly, and vegan meal plan for two?
Today's cheap vegan meal plan serves two people and cost me around $65 for all ingredients. Some items I purchased in bulk, therefore, they were lasting me longer than the five days. I simply used leftovers for other meals.
This 1300 calories a day meal plan is great for weight loss. I don't recommend going so low on calories for an extended period of time. Feel free to increase the meal sizes or add a snack.
1300 Calories a Day Meal Plan on a Budget
You can adjust this meal plan to your needs. For example, add more servings to your dinner if you don't want to lose weight or double up the meals and shopping list if you plan on serving more people.
Vegan Budget Breakfast: Simple Oat Bowl
1 cup oats
1 cup almond milk
1 banana
1/2 cup berries (frozen if cheaper)
2 T walnuts
1 T flax seed
1 Brazil nut
Mix everything together and enjoy. You can add this mix to a meal prep container and store in the fridge for overnight oats. This ensures a quick breakfast in the morning.
Lunch: One serving of the dinner from the night before
Cook all 4 servings for dinner. Each person consumes one serving for dinner and the other serving for lunch next day.
Vegan Budget Dinner Recipes
Your meal plan starts the night before (so basically in the evening on Day 0).
Dinner #1: Vegan Sweet Potato Chili
Dinner #2: Italian Asparagus Gnocchi
Dinner #3: Vegan Thai Soup with Roasted Tofu
For this dinner I used Asian rice noodles and tofu. You can roast the tofu in the Air Fryer or oven. Alternatively, you can use 2 cans of great northern beans.
Dinner #4: Caprese Pasta Salad
Dinner #5: Easy Tacos
Warm the black beans in a pan, season with taco seasoning. Chop up lettuce and tomatoes for toppings, then make guacamole out of 2 avocados, juice of 1 lime, 1 t onion powder, 1 t garlic powder, optional: salt and jalapenos. Use a hand blender to combine. Split everything into 4 servings and enjoy one serving each for dinner. One serving makes 2 tortilla wraps and 1/4th of all the fillings and toppings.
Cost and Shopping List:
I used Walmart grocery pick up in January for this meal plan and paid around $65 for the 5 days. These numbers may vary depending on the season and what spices you already have at home.
Tip: If you find a dinner meal is out of season and therefore more expensive, simply pick another meal that contains seasonal vegetables!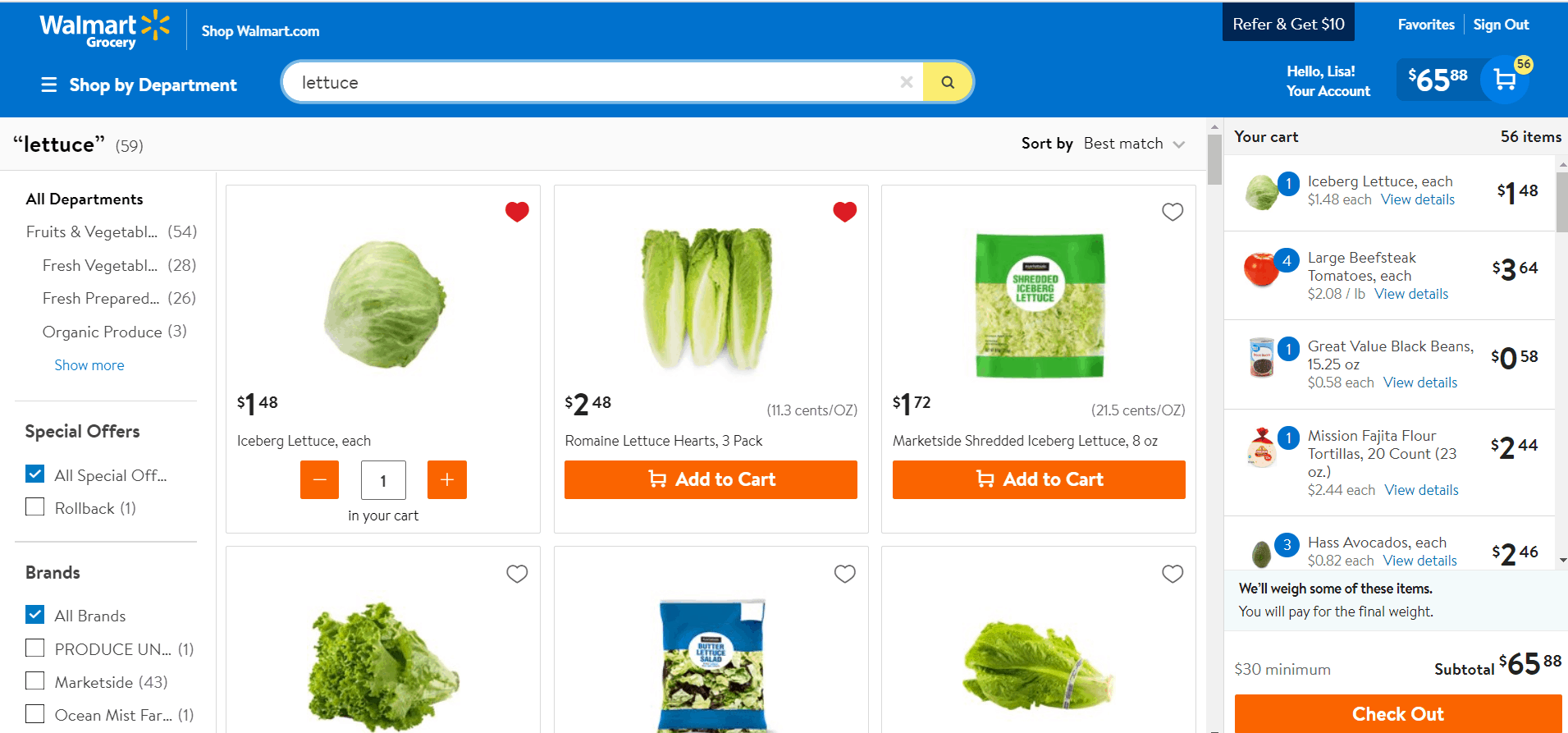 Here is the shopping list for 2 people and 5 days:
42 oz canister quick oats, 2 boxes almond milk, 3 bags frozen berries, Brazil nuts, 10 bananas, walnuts, flax seed, 3 green bell pepper, 1 can (28 oz) crushed or diced tomatoes, 2 sweet potatoes, 1/2 onion, garlic, 2 cans kidney beans, salt, pepper, cumin, paprika powder, chili, oregano, 2 cans chickpeas (1.5 cups), 1 bundle (4 cups) asparagus, 16 oz. gnocchi (vegan, potato or whole wheat), 4 cups frozen peas, 2 cups fresh baby spinach, chopped, Italian herbs (or oregano and basil), Olive oil is optional, 1 box Asian rice noodles, 1 can coconut milk, 1 bundle cilantro (leaves), soy sauce, 1 pack firm tofu or 2 can great northern beans, 16 oz mushrooms, 2 lime, ginger fresh, 8 oz penne pasta, 1 cucumber, 1 pint cherry tomatoes, 3 avocados, balsamic vinegar, 2 cans black beans, 1 pack taco seasoning, lettuce, 2 large tomatoes, onion powder, garlic powder, optional jalapenos, 8 tortilla wraps.