Healthy Spring Meal Plan (Vegan, WFPB, 7-Days)
This healthy spring meal plan provides simple spring meal ideas that are easy, vegan, and whole food plant based. You can print each recipe to have them ready for the week or prep them ahead of time.
The spring meal plan contains a healthy strawberry oat breakfast, a creamy chocolate avocado smoothie (tastes like pudding!), and 7 delicious and nutritious dinner recipes that can be used for lunch the next day. It provides a couple of salad recipes that you can also prep ahead of time for easy to-go lunches.
Vegan Spring Meal Plan
This vegan spring meal plan serves you between 1400 and 1700 calories, depending on how you plan your meals. Some dinner recipes contain more calories, others contain less.
If you follow this meal plan exactly you would be eating 11266 calories in the 7 days, which equals about 1600 calories per day. This means eating one serving of breakfast, one smoothie, and two servings of the dinner recipes (one for lunch and one for dinner).
Healthy Spring Breakfast: Strawberry Overnight Oats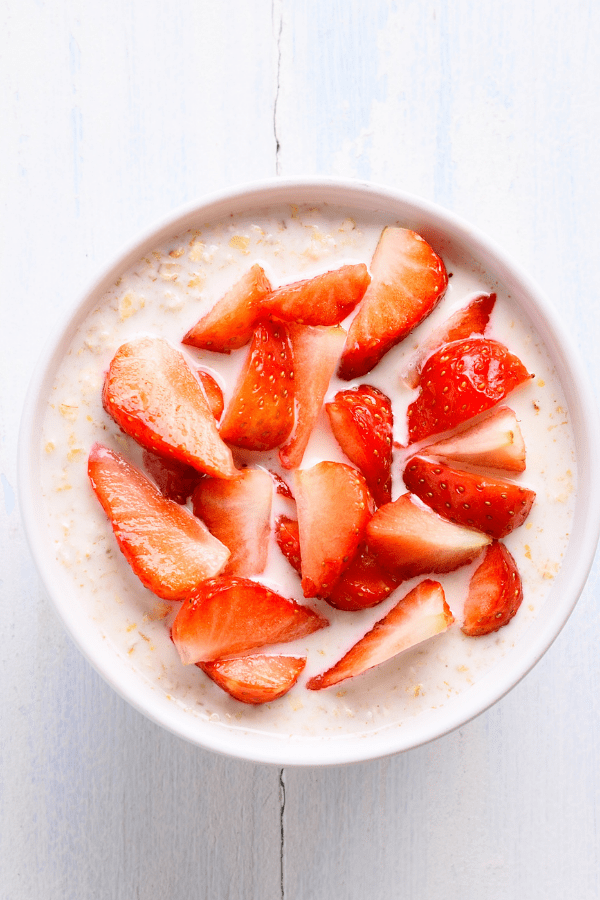 INGREDIENTS:
1 cup almond milk
3/4 cup oats
3/4 cup strawberries (or more if desired)
1 T chia seeds
Combine all ingredients in a bowl and enjoy or heat on the stove or in the microwave. Add more liquid if necessary. You can also make these in batches for a breakfast meal prep and store them in the fridge to have ready to go overnight oats.
This fresh spring breakfast contains 330 calories, 52 g carbs, 11 g fiber, 9.5 g fat, and 11 g protein. It is high in omega 3, anti-oxidants, B-vitamins, and all minerals.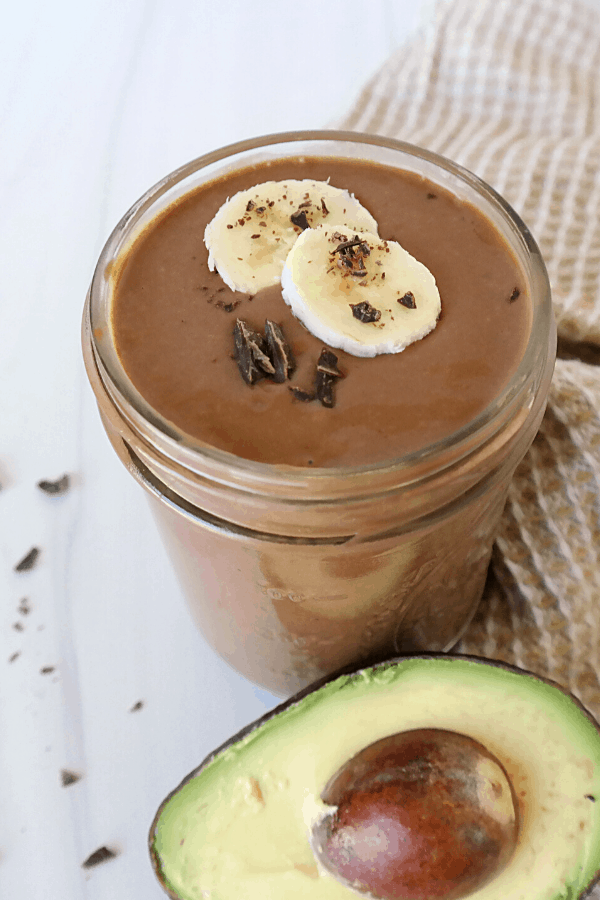 Creamy Avocado Chocolate Smoothie that is vegan, gluten free, soy free, oil free, and contains 320 calories per serving. Super rich, filling, and nutritious healthy snack for chocolate cravings without any refined sugar. You can add one tsp of milled flaxseed to increase your omega-3 intake! Get the recipe here.
Spring Meals For Lunch
You can pick one or two of the salads below and make enough for the whole week. Store them in a meal prep container up to 5 days in your fridge and easily take them to go.
The other option is to cook your dinner each night and store the leftovers for lunch the next day. If you don't have the option to warm up your food at work or school, simply heat it thoroughly in the morning, then store in a large thermos and take it to go. That way it will stay warm until lunch.
If you are counting calories, make sure to split each meal evenly into the 4 servings.
Vegan Spring Dinner Ideas:
Each dinner makes 4 servings. My husband and I usually eat one serving each at night and the other two servings the next day for lunch. If you are only one person, simply split the recipe in half or cook the full recipe and eat the other 2 servings later in the week. You can also eat two serving sizes at once if you need more calories.
All dinner recipes can be cooked in under 30 minutes. Most of these dinners can be prepped on the weekend and stored in food containers up to 5 days.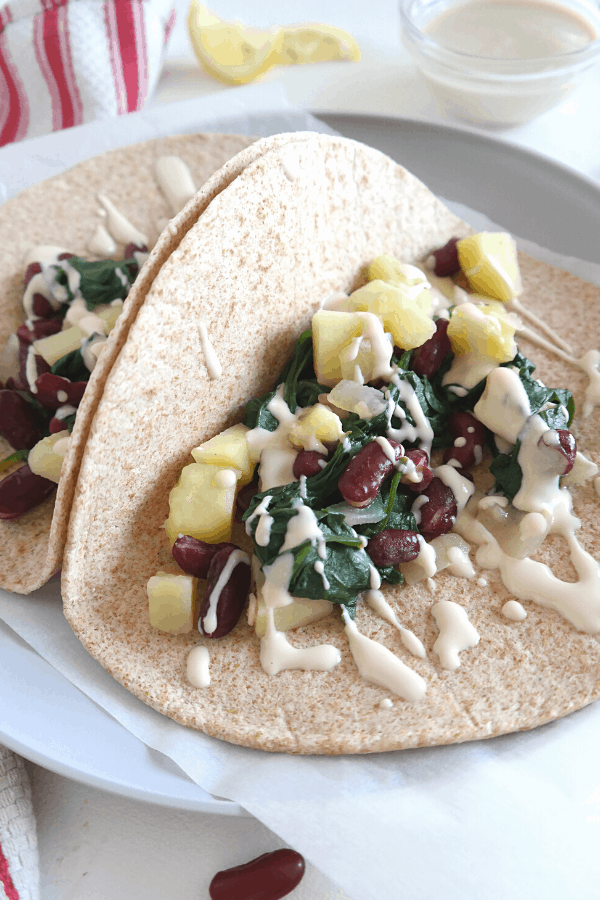 Easy Spinach Potato Tacos that are vegan, whole food plant based, and done in 30 minutes. Topped with a delicious and simple oil free tahini-lemon sauce that fits perfectly to the potato mix. 3 Tacos provide 600 calories and 20 g of plant based protein! Get the recipe here.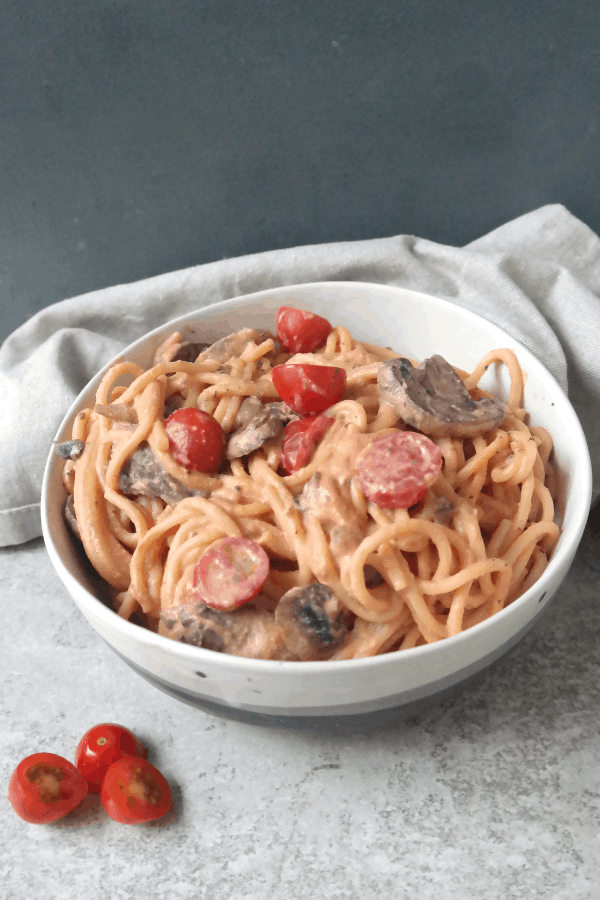 Creamy vegan tofu tomato spaghetti recipe where the tofu is blended into the sauce so you won't even taste it. This high protein dinner or lunch meal (28 g protein) is also great for weight loss (450 calories). Get the recipe here.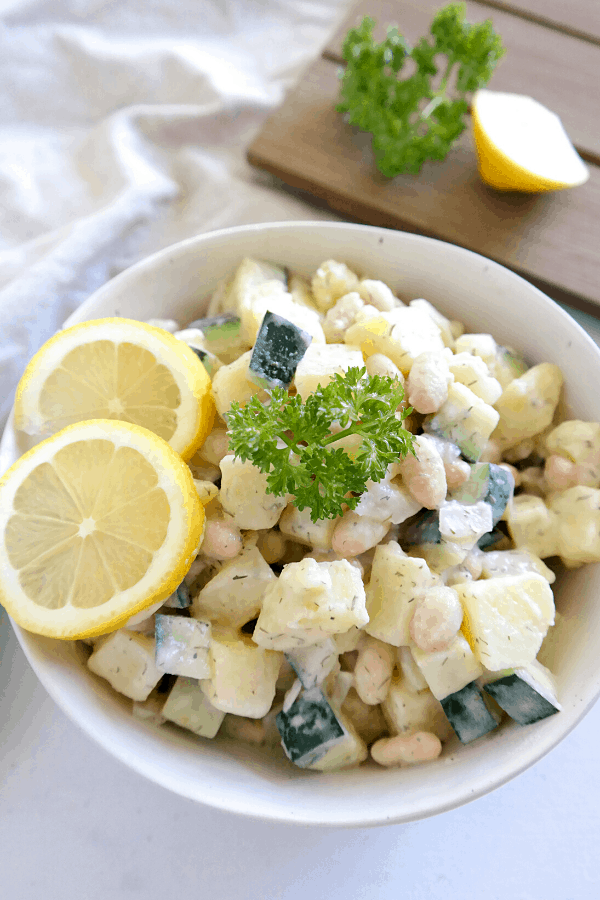 Greek potato salad that is whole food plant based without any oil, gluten, or soy. One serving contains 388 calories and 13 g of plant based protein! This healthy Greek salad recipe is also high in iron, zinc, and B-vitamins. Get the recipe here.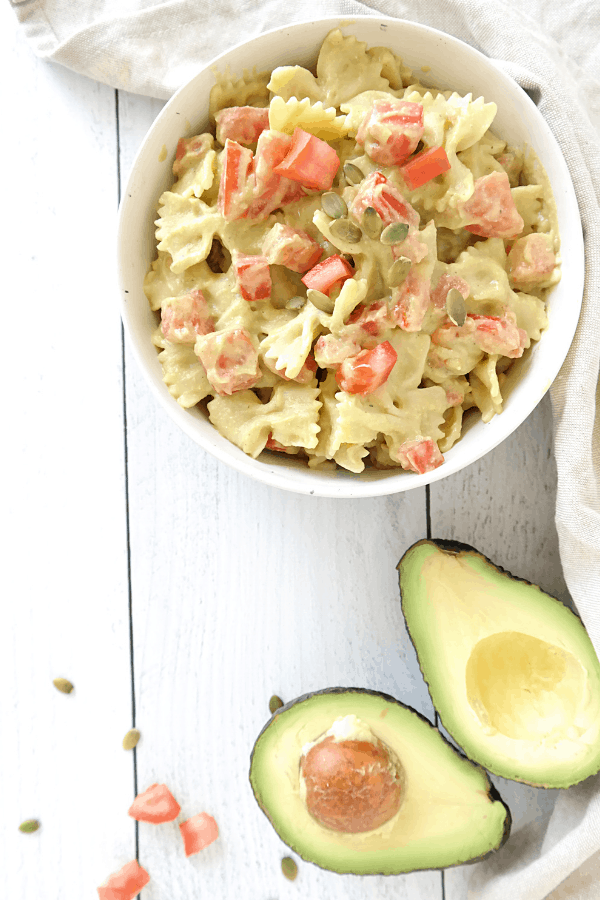 Creamy avocado pesto that is vegan, oil free, and contains 550 calories per serving. A plant based pesto recipe done in just 20 minutes. Get the recipe here.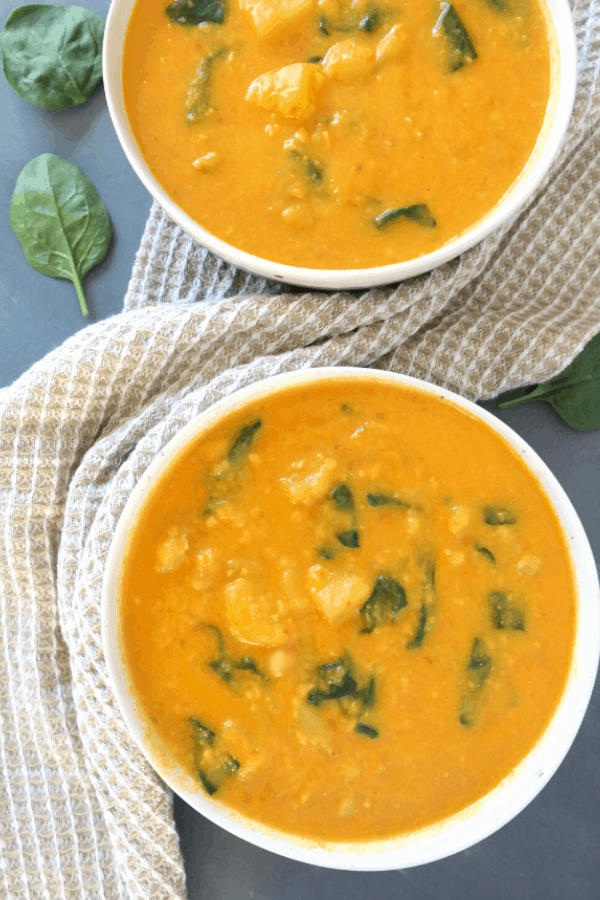 Healthy one pot recipe with coconut, potato, bell pepper, and spinach. This vegan, gluten free stew recipe contains 540 calories per serving, 17 g of protein, and is ready to eat in under 30 minutes. Get the recipe here.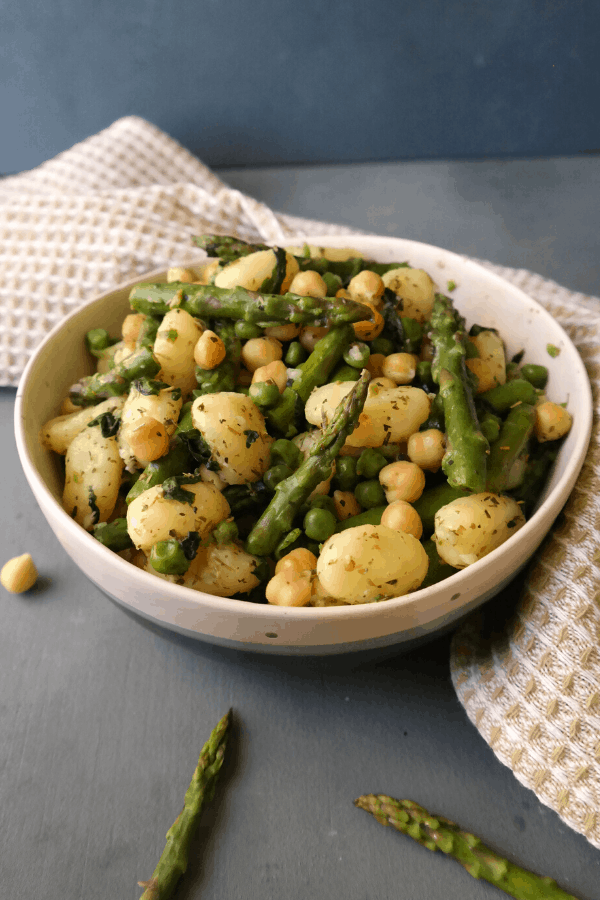 Healthy vegan Italian asparagus spinach gnocchi recipe with peas and chickpeas. Easy, weight loss friendly (380 calories, 21 day fix friendly) plant based dinner meal on a budget ($1.88 per serving). Get the recipe here.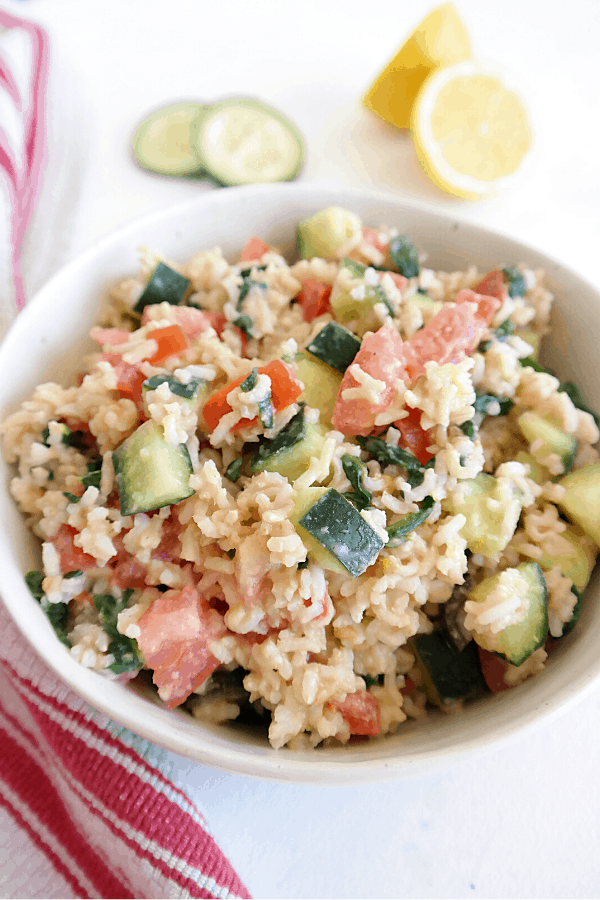 Healthy and easy vegan rice salad Mediterranean style. Contains 450 calories per serving, is all whole food plant based and a great meal prep option. This plant based rice salad is also gluten free and oil free. Get the recipe here.