This immunity shot recipe is great to boost your immune system! Filled with anti-inflammatory ingredients like turmeric, cinnamon, oranges, ginger and more.
This recipe makes 24 oz. of immunity shots. I spread this into 2 oz. mason jars, but you can also store them in larger jars.
The immunity booster shots can last in the fridge for up to 5-6 days. Make sure to seal the jars tight and shake up before consumption.
What are immunity booster shots?
Immunity booster shots are a concentration of ingredients that have immunity boosting and anti-inflammatory benefits.
In this immunity shots recipe I used turmeric, cinnamon, apple cyder vinegar, black pepper, oranges, and fresh ginger.
The oranges give the shots a citrusy sweet flavor and cover the apple cyder vinegar and pepper taste.
You will taste the spices but overall the shots are enjoyable and easy to consume.
They pack a punch when it comes to anti-inflammatory ingredients, anti-oxidants, and boosting immunity.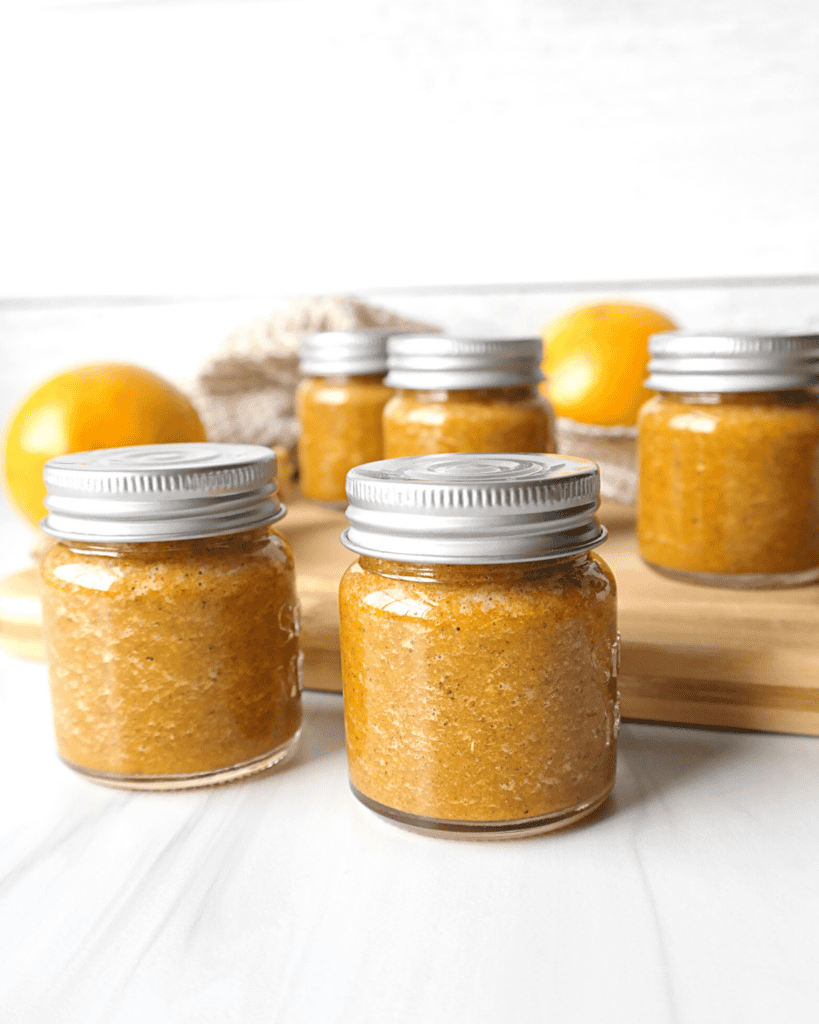 How to prep the ginger turmeric shot recipe
You will need a powerful blender for these homemade immunity boosters. Simple add all ingredients into the blender and mix until smooth.
Make sure to add the whole, peeled oranges. The size of the fresh ginger is about the size of your thumb.
If you like this recipe, be sure to check out my anti-inflammatory 8-day meal plan here.
Benefits of the immunity shot ingredients
Turmeric
Curcumin found in turmeric is a powerful spice that you should add to any smoothie or meal.
"[…]. This suggests that curcumin's reported beneficial effects in arthritis, allergy, asthma, atherosclerosis, heart disease, Alzheimer's disease, diabetes, and cancer might be due in part to its ability to modulate the immune system. Together, these findings warrant further consideration of curcumin as a therapy for immune disorders." (source)
Cinnamon
Cinnamon is also a great anti-inflammatory spice and counteracts the tast of turmeric. I always like to use cinnamon and turmeric together in smoothies for taste.
Apple cider vinegar
Apple cider vinegar is a fermented product and contains probiotics. Probiotics keep your gut healthy and help your immune system (source).
Black pepper
Whenever you use turmeric, add a small dash of black pepper as this will boost the bioavailability of curcumin.
Oranges
Oranges as a whole food contains all macro nutrients and is packed with vitamins and minerals. You can even find a small amount of protein in one orange (1.2g). The most obvious health benefit of the orange is its high vitamin C content (~70 mg).
Check out this orange banana smoothie for a boost of vitamin C.
Ginger root
Ginger is known to promote a strong immune system and is also a great anti-cancer food, antioxidant, and has anti-diabetic effects (source).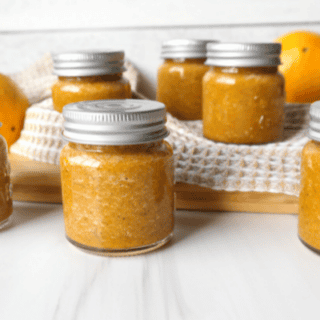 Immunity Shots Recipe
This immunity shot recipe is great to boost your immune system! Filled with anti-inflammatory ingredients like turmeric, cinnamon, oranges, ginger and more.
Ingredients
5 tsp. turmeric powder
5 tsp. ceylon cinnamon powder
6 tsp apple cyder vinegar (with mother)
5 oranges, peeled
6 g ginger root (about 3 tbsp. ground, or the size of your thumb)
0.75 tsp. black pepper
Instructions
Peel the oranges and add to a blender.
Add all other ingredients to a blender and mix until smooth.
The oranges should give enough liquid for blending but you can add water if needed.
Pour the immunity shot recipe in shot glasses. The liquid makes about 24 oz. so you can split up the shots how you like it and depending on your shot glass size.
Keep in fridge for 5-6 days and shake before consumption.