10+ Healthy Vegan ALDI Recipes You Need to Try!
Healthy Vegan Aldi Recipes that are easy to prepare, frugal, and family friendly. These plant based Aldi dinner recipes are perfect for anybody on a budget, searching for healthy recipes, or on a weight loss journey.
Do you enjoy healthy recipes on a budget?
Me too!
I always shop at Aldi, which saves a lot of money on groceries. The recipes below are adjustable to your budget and taste.
Pick the vegetables that are on sale, in season, or that you enjoy. I add lentils or beans to almost every dinner for protein, fiber, and other important minerals.
You don't have to call yourself a 'vegan' to try these Vegan Aldi Recipes and enjoy the health benefits of a plant based diet. Most of my recipes average between $1.40 and $1.70 per plate which is very affordable.
Most of the vegan Aldi recipes below (especially #3 and #6) are freezable. You can cook larger portions and use meal prep containers to store the food in the freezer.
Place the containers in the fridge the night before use. I also like to cook larger portions to have lunch for the next day.
Even if you are a vegetarian you can use some of these Aldi food recipes for your meal plan.
Healthy Vegan Aldi Recipes
#1 Detox Power Bowl
Healthy detox power bowl recipe that is easy, on a budget, gluten free, oil free, plant based vegan with 650 calories and 28g protein. Get the recipe here.
Note: Some Aldi stores don't always carry lentils. You can substitute with any beans.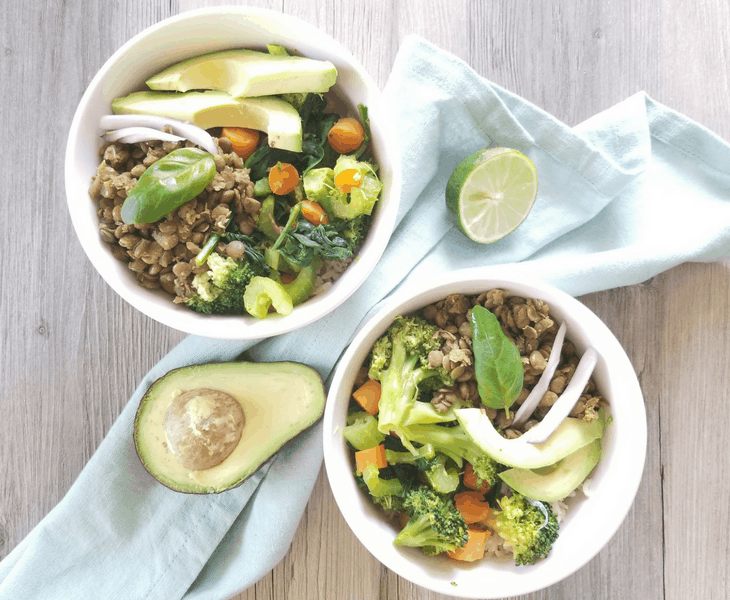 #2 Bean Ball Marinara
Vegan Meatballs with black beans, chickpeas, and vegan marinara sauce. Frugal 30 minute dinner recipe for a plant based diet that is also oil free and gluten free. Get the recipe here.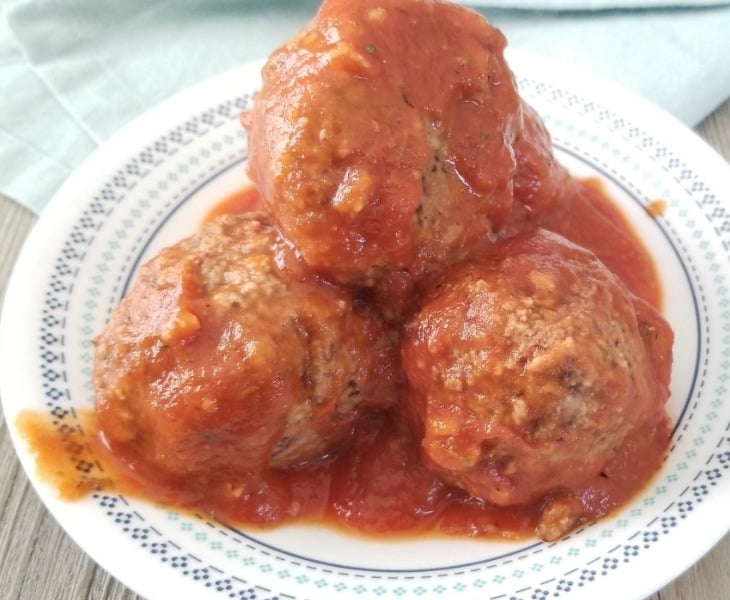 #3 One Pot Spaghetti
One Pot easy spaghetti with beans and zucchini. Contains 688 calories and 35g protein. You can find the recipe in this post.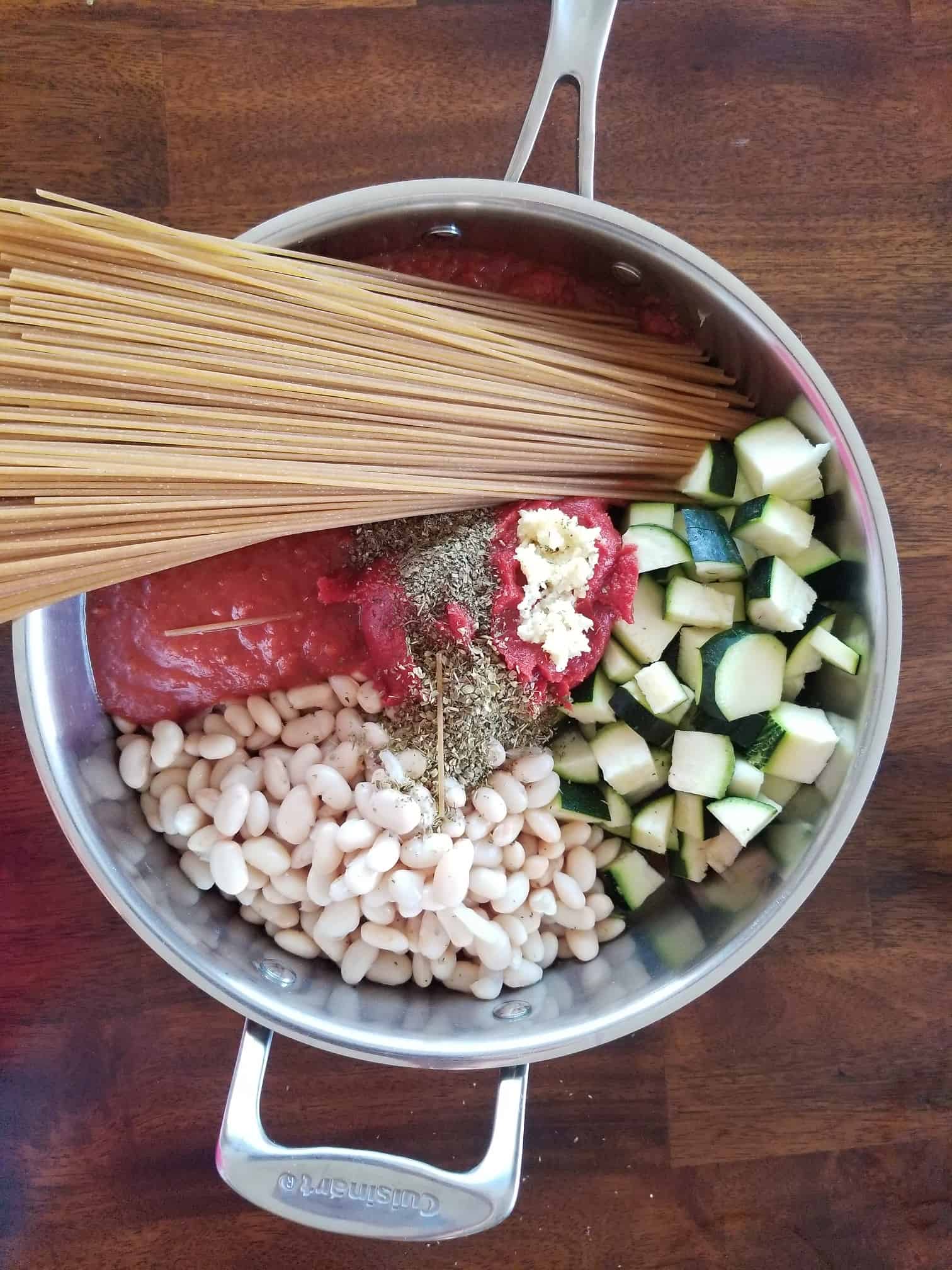 #4 Curried Chickpeas with Potatoes
Curried Chickpeas with water fried potatoes. A healthy, gluten free, vegan, oil free, and 21 day fix friendly recipe for only $1.50 per serving and done in 25 minutes. Get the recipe here.
#5 Mushroom Tomato Spaghetti
Easy Mushroom Tomato Spaghetti with Bean Tomato Sauce that is plant based, high in protein and low calorie. Done in 20 minutes and also budget friendly (only $1.60 per serving).
#6 One Pot Mexican Rice Bowl
Easy One Pot rice bowl with mexican seasoning, corn, bell peppers, and more. Contains 735 calories, 30g protein, 7.4g fat, 146 carbs, 24g fiber.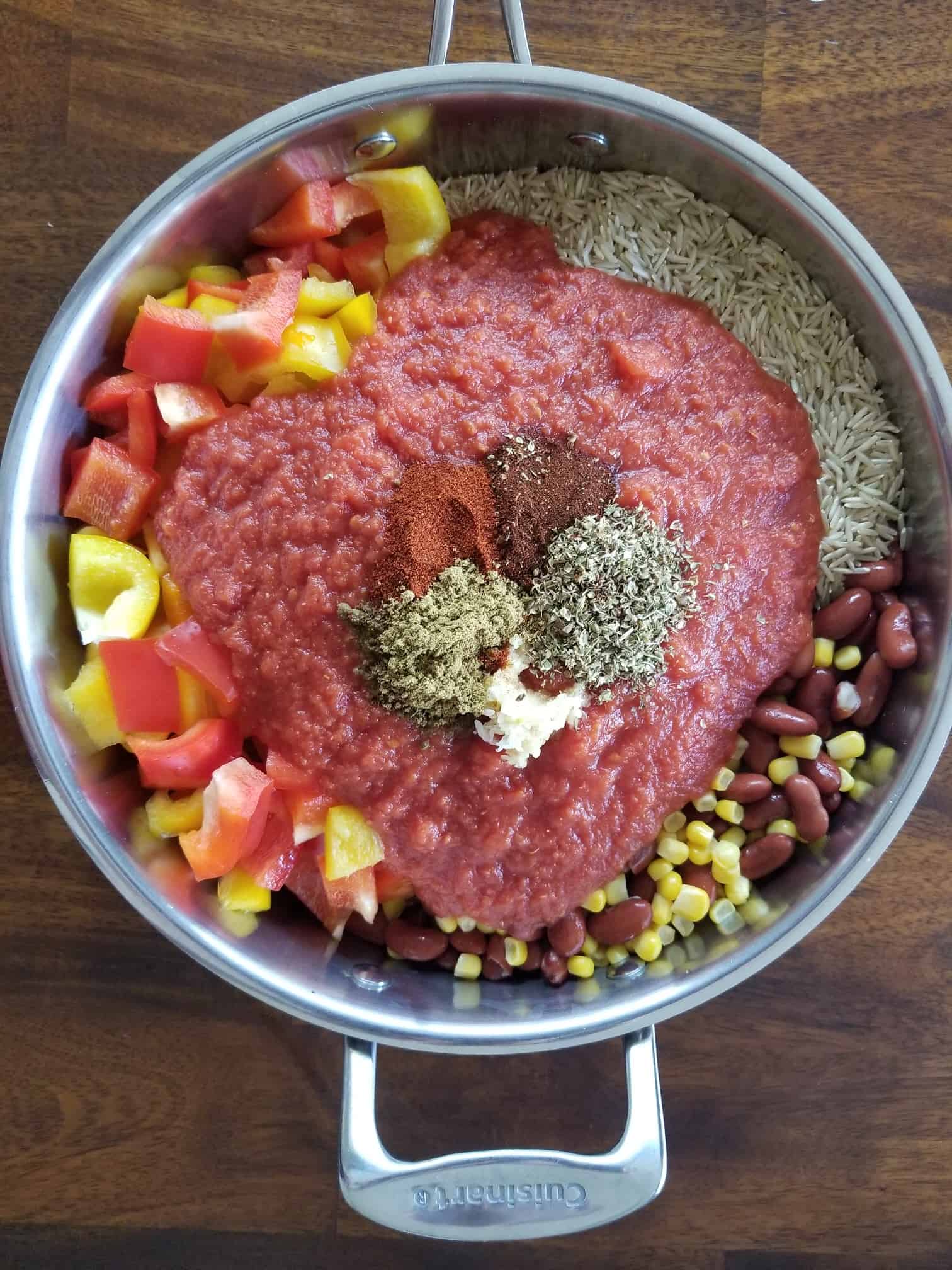 #7 Creamy Butternut Mushroom Pasta
1 butternut squash

1 cup water

1 t vegetable stock

1 t dried sage (optional)

1 clove garlic

12 oz spaghetti (or other pasta/gluten free if desired)

2 pack/16 oz mushrooms sliced

Pepper

½ cup almond or soy milk
Cook pasta according to package. Cut the butternut squash into chunks and remove the seeds. Cook the squash in 1 cup of water until soft. Then add the milk and puree with a hand blender. Add the sliced tomatoes, cooked pasta, and the rest of the ingredients. Add more seasoning if desired.
#8 Mushroom Fajitas
4 large whole wheat tortillas (or 8 small)

3 green bell pepper

2 boxes mushrooms (16 oz)

1 can kidney beans, drained and rinsed

1t cumin

½ t salt

¼ cup water

½ lime – juice

½ t chili powder

½ t paprika powder
Wash the veggies, cut out the core of the bell peppers and slice them into strips. Slice the mushrooms and add both with the water into a pan. Steam on medium heat until medium soft (10-15 minutes). Drain the water and add beans and seasoning. Top each large tortilla with 1/4th of the fajita mix.
#9 Easy Veggie Lentil Soup
Great vegan and vegetarian 21 day fix lentil soup recipe that is done in under 25 minutes and contains only 250 calories per serving. A budget friendly and healthy dinner meal idea for weight loss. You can substitute the lentils with beans. Get the recipe here.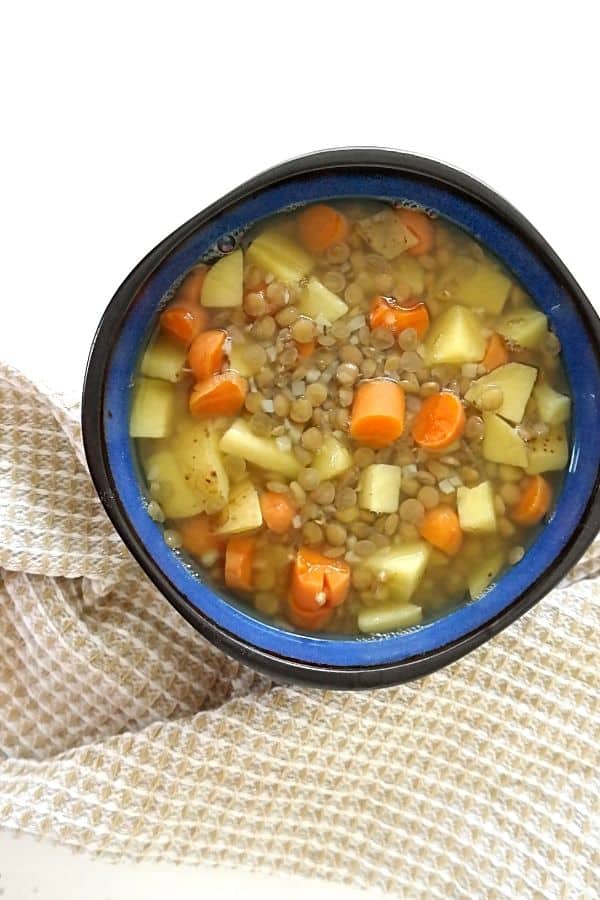 #10 Vegan Cuban Bowls
A mix of rice, sweet potatoes, avocado, fried plantains, beans, pico de gallo, and more. Get the recipe here.
#11 One Pot Taco Elbow Pasta
One Pot Taco Elbow Pasta done in under 25 minutes and on a budget. Healthy vegan dinner recipe that is simple, family friendly, oil free, and very quick to prepare. Get the recipe here.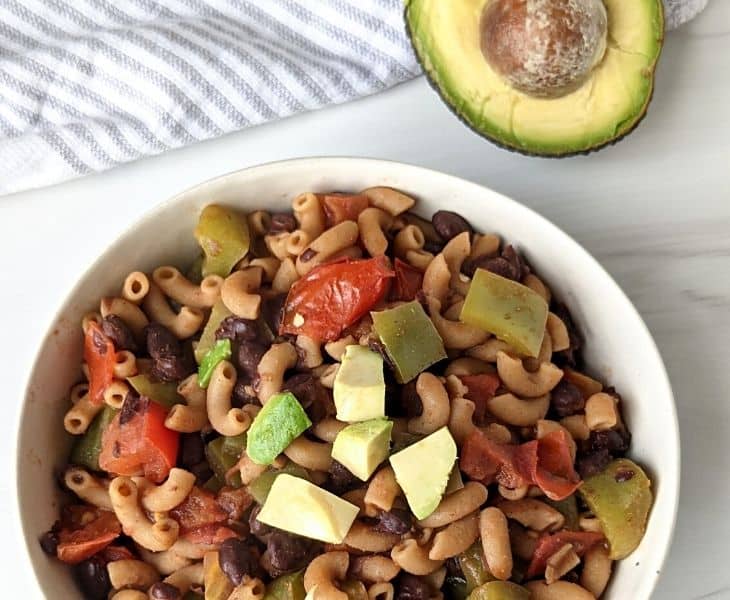 #12 Vegan Fajita Rice Bowl
Vegan Fajita Rice Bowl Recipe that is oil free, gluten free, vegan, and 21 day fix friendly. This plant based dinner can be prepared in 30 minutes, contains 460 calories, and is about $1.70 per serving. Get the recipe here.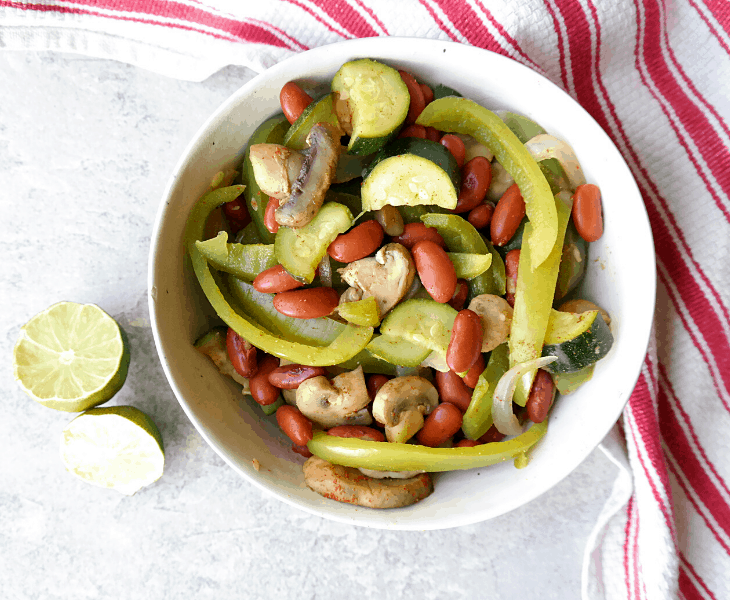 #13 Easy Vegan Sweet Potato Chili
Budget friendly easy vegan sweet potato chili that is oil free, gluten free, and great for weight loss. This one pot meal is instant pot and 21 day fix friendly and contains 420 calories for only $1.35 per serving. Get the recipe here.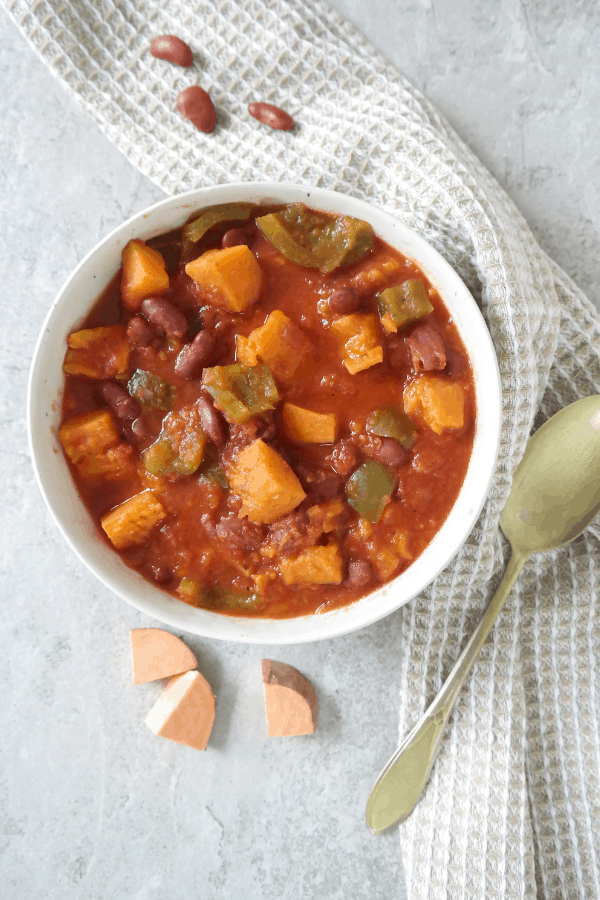 #14 Vegan Potato Cauliflower Stew
Vegan, oil free, gluten free potato cauliflower stew that can be done in less than 30 minutes and makes a perfect instant pot/one pot meal. This healthy plant based dinner recipe is also weight loss, 21 day fix, and budget friendly ($1.53 per serving). Get the recipe here.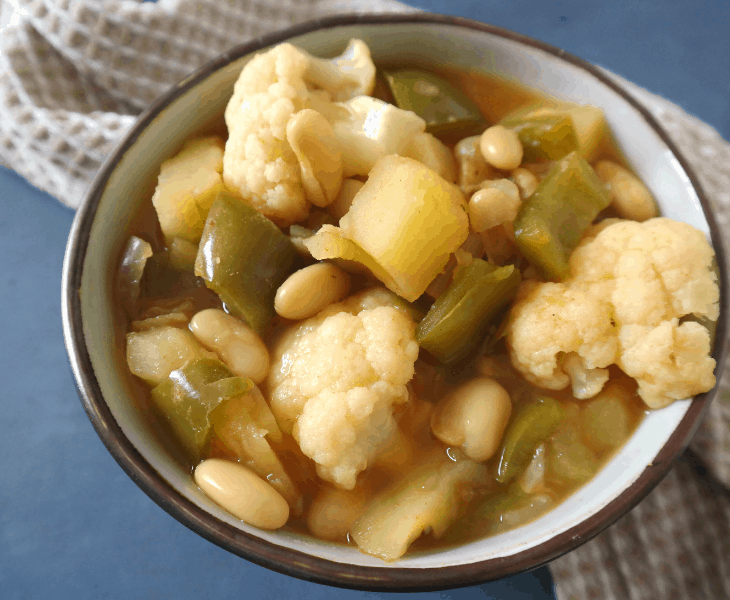 #15 Sweet Potato Ginger Soup
Easy vegan sweet potato soup recipe that is gluten free, oil free, contains 360 calories, 16 g of protein and is rich in fiber, iron, and magnesium. Make this plant based recipe in under 30 minutes and for only $1.11 per serving.
#16 Easy Vegan Mushroom Stroganoff
Easy vegan mushroom stroganoff done in 20 minutes, oil free, high in protein, only $1.80 per serving, and 21 day fix friendly. Get the recipe here.