4 Oil Free Vegan Salad Dressings (whole food plant based)
Salad dressings can make your salad much more fun but it can also spice up veggies bowls, Buddha bowls, sandwiches, and more. I have been through many salad dressing recipe fails so far. After long experimenting I would like to share my favorite oil free vegan salad dressing recipes with you. Let me know which one is your favorite in the comments below!
Why oil free dressings?
For many of you this doesn't make sense. It's common knowledge that some oils are good for your health while others are not. There are arguments like "oils contain anti-oxidants and healthy fats" that make it seem like oils are a health food.
Some oils can definitely be healthier than using butter and some oils are better than others. Olive oil, for example, is better than palm oil. But coconut oil is just as bad as butter (coconut oil contains more saturated fat than butter!).
The health effects of using oil also depend on frequency of consumption and current health status. For example, someone with heart disease should probably avoid all oils for a while, whereas a healthy person with a healthy diet could enjoy fries fried in oil once a week without the same negative effects.
Oil free for a healthy heart
It's been proven that meals high in oil (and it did not matter which oil) showed an endothelial impairment just 3 hours after meal consumption. The Endothelium is the thin membrane that lines the inside of the heart and blood vessels.
In a short term study, olive oil was proven to increase the good cholesterol and lower the bad cholesterol. This study is one of the reasons olive oil is known to be "heart healthy".
BUT long term studies show that heart disease is best improved lowering total fat altogether (including monounsaturated fat like that which is found in olive oil).
Heart disease is the leading cause of death in the US (source). While this study was small, there is evidence that a whole food plant based diet prevents or reverses heart disease. I am not aware of a study that proves the complete reversal of heart disease at this point (only improvement).
Note: whole food plant based is a diet that focuses mostly on whole plant foods and excludes refined foods like sugar and oil.
Dr. Esselstyn placed 200 participants on a whole food plant based diet. Of the individuals that did not stick with the diet (21 people), 62% developed serious health problems including stroke and heart attack. Of the individuals who followed the diet plan (177 people), only 0.6% had the same negative outcome (source).
While the control group is small (only 12 people), the outcome is drastic. In the image above and to the right you can see a patient with coronary artery disease with insufficient blood flow. Following a plant based diet for only 3 weeks with no other intervention, the image above and to the left shows the same patient with completely restored blood flow. Read more in his book: Prevent and Reverse Heart Disease: The Revolutionary, Scientifically Proven, Nutrition-Based Cure.
oil free to increase nutrient density
1 cup mashed avocado contains 348 calories compared to 1 cup of avocado oil which contains 1927 calories. And if you try to use the same amount of calories you get 1 cup mashed avocado for 380 calories and 0.2 cup avocado oil for the same amount of calories. Which one would fill you up more?
Whole plant based foods are always more nutrient dense than refined plant foods like oil. This means there are more nutrients per calorie in whole food compared to plant oils. In the image above you can see you get MUCH MORE nutrition out of 380 calories whole food than with oil. Oils are stripped of most of their nutrients and basically contain only fat.
However, you should still eat healthy plant fats. Whole foods, like the avocado, is not just fat (like the oil) it also contains carbs, proteins, minerals, fiber, and vitamins and, therefore, is a more balanced food source for healthy fats. Avocados are highest in fat but still contain other macro nutrients, while oils ONLY contain one macro (fat).
To learn more about healthy vegan nutrition, check out Plant Powered Health on Amazon>>
oil free to reduce calories
As mentioned above, oils are very high in calories without any real nutritional benefits. Proteins and carbs contain 4 calories per gram and fats contain 9 calories per gram.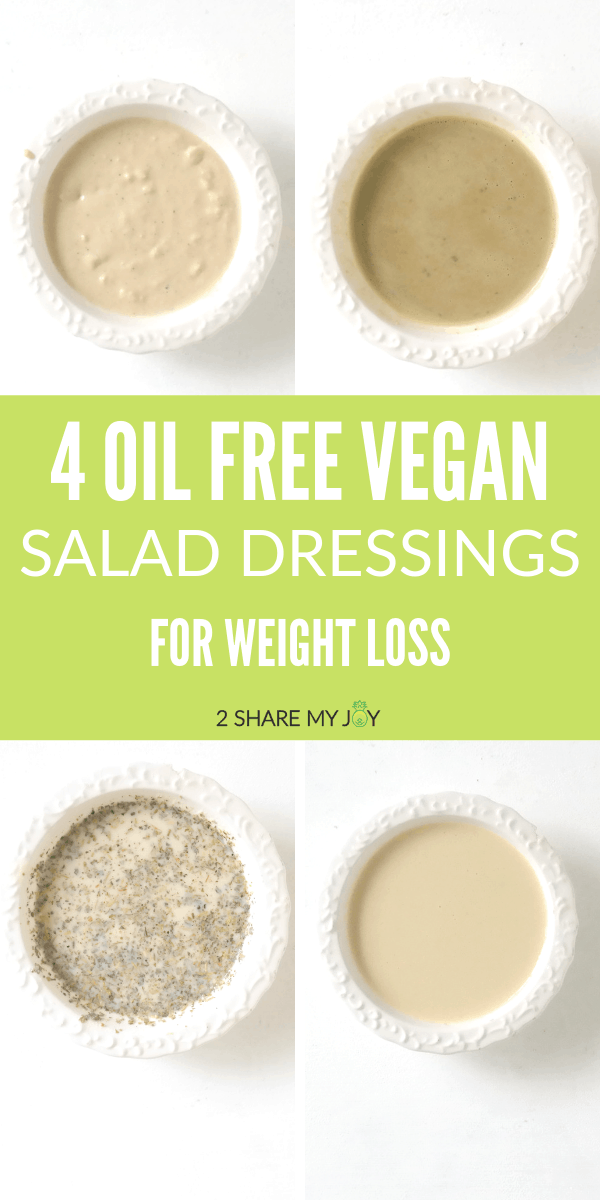 I am not saying you should avoid fat! To lose weight you should not follow an extreme diet like high fat or no fat, or whatever is the current trendy thing. It is important to balance your macro nutrients and eat all of them. Some people do better consuming more fat, others do better consuming more carbs, but by all means never cut out one macro nutrient group completely or reduce drastically (like the keto diet).
Here, I am simply stating that you don't need to eat oils to get your healthy fats.
One tablespoon olive oil contains 119 calories. If you simply switch to water-frying for your lunch and dinner, you can cut out a couple hundred calories per day. Just by cutting back 200 calories per day without any other diet change or exercise you can lose 2-3 pounds per month naturally. And you probably won't taste much of a difference!
If you stick with whole foods, they contain a combination of fiber, fat, protein, and carbs which all help you stay full longer. This is obviously important when trying to lose weight.
There are numerous benefits of no oil cooking (or reducing the amount of oils used). Some cheaper oils, like canola and soybean, cause inflammation in your body and these hide in processed foods like peanut butter, cookies, chips, and so on.
4 Oil Free Vegan Dressing Recipes
You are probably wondering how you could possibly make a salad dressing without oil. I've been there, researched, and tested. I pureed all kinds of foods like carrots, cucumbers, tofu, cashews, and avocados. The best dressings were made out of the last 3.
These oil free vegan dressings are still full of flavor and can be made more creamy or more watery. Typically, the cashew dressing adds a hint of sweet. You can use cashews to make Caesar dressing or even a maple-mustard dressing.
The tofu is by far my favorite. You can also interchange the base of each dressing (change out cashews for tofu/avocado or the other way around). You can do so by keeping the tofu-water ratio or cashew-water ratio from another recipe, but keep the rest of the ingredients the same.
These dressing recipes come with a lot of flavor and are pretty easy to make. Only the cashew dressings need a bit of soaking time.
Below are all 4 dressing recipes. You can print each one and customize. Add more spices to it or change serving sizes. If sodium is an issue for you, skip the salt. You might find that the dressing tastes too bland without salt. Simply increase the amount of seasoning and spices to add a deeper flavor.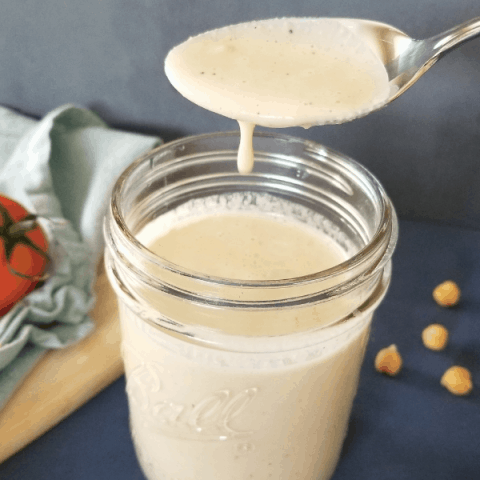 Easy Vegan Caesar Salad Dressing (oil free)
Additional Time:
5 minutes
Simple vegan Caesar dressing that is oil free and made with healthy whole foods (117 calories per serving).
Ingredients
3/4 cup water
1.5 t apple cider vinegar
1.5 t Dijon mustard
1.5 t garlic powder
1-1.5 t salt
5 dashes of pepper
1.5 t maple syrup
Instructions
cover the cashews with water and soak for 10 to 15 minutes.
In the meantime, prepare all your veggies. You can use this Caesar dressing on any salad and vegetable.
Then drain the nuts and add all ingredients into a mixer and blend well (including the 3/4 cup of water). Drizzle the dressing over your salad and enjoy!
Notes
This dressing serves 5 medium sized salad. You can freeze the dressing in portion size and thaw the night before use. You can also make larger salads and use it within one week (store in fridge).
Nutrition Information:
Yield:

5
Amount Per Serving:
Calories:

117
Total Fat:

8.5g
Carbohydrates:

8g
Fiber:

0.77g
Sugar:

2.38g
Protein:

3.7g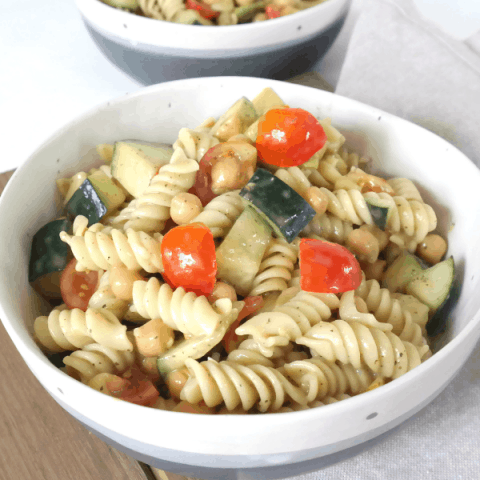 Balsamic Avocado Dressing
Creamy and easy balsamic dressing with avocado and herbs. Perfect for caprese salads, pasta salad, sandwiches, and more.
Ingredients
0.5 avocado
dashes of pepper
1/2 t salt
2 t balsamic vinegar
optional: chickpeas (the liquid from can)
Instructions
Use one half of the avocado and add to a blender with the liquid from one can of chickpeas. If you don't use chickpeas in your salad or meal you can simply use water instead. Start by adding 1/4 cup of water and mix. If you want the dressing to be more liquid, simply add a bit more water.
Then add salt, pepper, balsamic vinegar, and herbs to the mix and blend until smooth.
You can always double up on the ingredients. This recipe should be enough for a large bowl of salad that serves 3-4 people.
Nutrition Information:
Serving Size:

1
Amount Per Serving:
Calories:

35
Total Fat:

2.6g
Cholesterol:

0mg
Sodium:

290mg
Carbohydrates:

2g
Fiber:

1g
Protein:

0.5g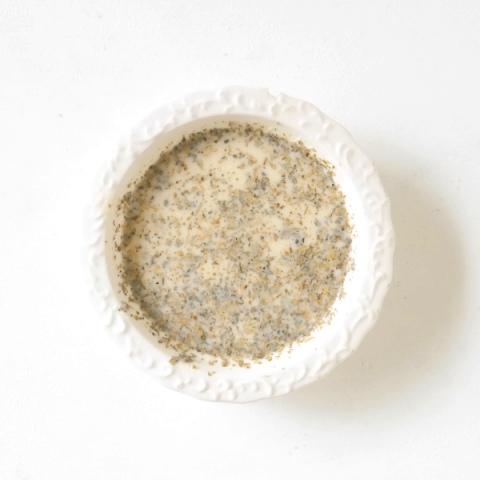 Easy Italian Dressing (vegan, oil free)
Super easy Italian dressing made with tofu. Tofu adds a bit more protein to your salad and you won't even taste it. It makes the dressing oil free, vegan, low sodium, and creamy.
Ingredients
4 oz tofu (firm)
1/4 cup water
2.5 tsp. red wine vinegar (or apple cider vinegar)
0.5 clove fresh garlic
optional: salt and pepper to taste
Instructions
Add all ingredients in a blender and mix until smooth. You can always adjust the spices or add salt if desired.
Notes
If you store this dressing in the fridge, it might separate. Please shake before use.
Nutrition Information:
Serving Size:

1
Amount Per Serving:
Calories:

33
Total Fat:

1.7g
Cholesterol:

0mg
Sodium:

5mg
Carbohydrates:

1.4g
Fiber:

0.3g
Protein:

3.7g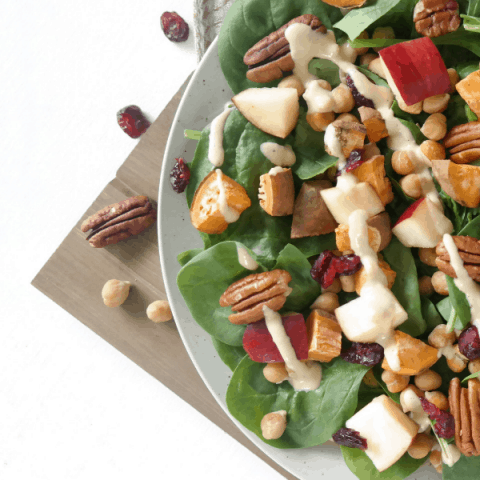 Maple Mustard Salad Dressing (oil free, vegan)
Healthy vegan and oil free maple mustard dressing that is low in calories and fat, but with added plant based protein. Can be done in just a few minutes.
Ingredients
4 oz. firm tofu
1/4 cup water
1/2 t salt
2 t red wine vinegar
2 t dijon mustard (or normal mustard)
1 t maple syrup
Instructions
Add all ingredients to a blender and mix. This recipe serves 4. Each servings is about 4 tablespoons and covers a large salad that equals 4-5 cups.
Store leftovers in fridge and shake before use.
You can adjust ingredients to your taste.
Nutrition Information:
Serving Size:

1
Amount Per Serving:
Calories:

40
Total Fat:

1.8g
Cholesterol:

0mg
Sodium:

360mg
Carbohydrates:

2.4g
Fiber:

0.4g
Protein:

3.7g